Now Hiring: Outside Sales Representative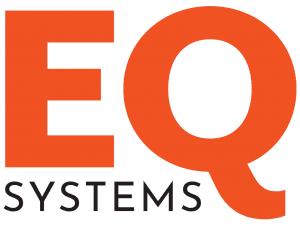 Are You Passionate About Outside Sales
Are you outgoing and motivated? Come grow with us!
Location for position: 19300 Grange Street, Cassopolis, MI 49031
Are you in the market for a fast-paced job that gives you the opportunity to utilize your excellent business to business sales ability?
Do you have a strong capacity to self-generate leads, convert those leads to customers, develop existing accounts and close sales quickly?
Are you a sales leader with an entrepreneurial mind? Someone who desires upward mobility through the building and sustainment of strong long-term business to business relationships?
If this sounds like you, we would love for you to join our team. As an Account Representative with Equalizer Systems. As a member of our team, you will use your strong interpersonal skills to provide service and support to your customers as needed.
We have enjoyed more than 100 years of successful growth and innovation in multiple industries. We are proud of our family-owned heritage, and believe our employees are our most valuable asset. Headquartered in Elkhart, IN we provide our employees with the resources, tools, and training to be prepared to deliver value to our customers and our community through best-in-class services and products.
Skills crucial to success in this role:
Track record of B2B sales success
Solution oriented service mindset
Driven by a challenge to be a top producer
Lead generation
Strong presentation skills
Autonomous, self-directed territory and account management
Must-haves:
Education and experience in industrial sales
Proven Success in an outside sales role
Excellent verbal and written communication skills
Previous B2B sales experience
What You'll Do:
Generate new sales through cold calling, following up on leads and inquiries and maintains existing accounts by building and maintaining relationship and ensuring customer needs are identified and addressed in a timely manner.
Increases customer base by supporting, prospecting and responding to current and potential customer opportunities.
Making regular and timely service calls by phone, email and in person to current and prospective customers as appropriate.
Attending meetings and participating in community and business functions.
Growing and maintaining knowledge of the industry and its developments.
Performing related administrative actives and tracking sales results to performance objectives.
Qualifications:
High school Education or equivalent with 2- 3 years post high school business coursework or sales training
1-year of sales experience; experience in the Manufacturing industry is preferred.
Competency and fluid with Microsoft Office Suite, specifically Word, Excel, Power Point and Outlook
Strong communication skilled; speak clearly, effective writing skills and interpersonal skills
Self-starter, disciplined, organized and detail orientated
Good project management skills
Other Qualifications and Requirements:
Pre-employment drug test
Pre-employment background check
Benefits:
401(k)
401(k) matching
Company paid Disability Insurance
Employee Assistance Program
Medical, Dental and Vision Insurance
Company Paid Life insurance
Paid time off (Person and Vacation)
19300 Grange Street, Cassopolis, MI 49031
---
Apply Online Now
---
You may forward completed applications and/or resumes via email, fax or mail or apply in person.
EQ UNITED, Attn: Human Resources
55169 CR 3 North, Elkhart, IN 46514
Fax: (574) 264-4448 Email: hr@equnited.us
Printable General Application, Click Here