Now Hiring: Administrative/Accounting Assistant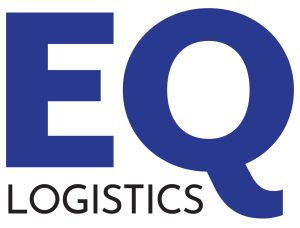 Are you looking for a career that showcases your detail-oriented talents in a rewarding environment? If so, let's fill you in on this great opportunity!
It's exciting to announce that we are searching for the next addition to our Admin team here at EQ Logistics! We are taking applications for those who are truly team oriented and understand the importance of punctuality within the world of administration. The team we have developed takes charge of our daily and monthly reports that revolve around our warehousing and third-party logistics operations.
This allows not only for ample chances to expand one's mind in developing a structured workflow around unique admin abilities, but to also expose themselves to new experiences relative to logistics!
If this sounds like the position you can see yourself in, read on to learn more about the Admin Assistant role!
Responsibilities include:
Billing (weekly & end of month)
Reporting – daily revenue
Data entry
Invoice coding
Freight Billing
Collections – customer receivables
Qualifications and Requirements
Ability to multi-task and refocus on the objective
Strong interpersonal skills and a desire to work in a team environment
Effective communicator
Mentally present and detail oriented
Proficient in Microsoft Office (Word, Excel, Outlook, etc.)
Ability to start and work independently
Warehousing background with knowledge of shipping, receiving, and inventory process. (Helpful but not required)
Strong work history
Pre-employment drug test
Pre-employment background check
(Elkhart, IN 46514) Reliably commute or planning to relocate before starting work
Job Type: Full-time
Benefits:
401(k)
401(k) matching
Dental insurance
Employee assistance program
Health insurance
Life insurance
Paid time off
Vision insurance
Physical setting: Office
Schedule: In person 8-hour shift, Monday through Friday
---
Apply Online Now
---
You may forward completed applications and/or resumes via email, fax or mail or apply in person.
EQ United , Attn: Human Resources
19300 Grange St, Cassopolis, MI 49031
Fax: (574) 264-4448 Email: hr@equnited.us
Printable General Application, Click Here